Proposed Warboys Heat & Power
A presentation will be given at a special meeting of the Parish Council's Planning Committee on 11th December with regard to a proposal for a biomass combined heat and power and waste water treatment plant on land adjacent to the Woodford Recycling business at the former landfill site in Puddock Hill.
The meeting will take place in the Main Hall at the Parish Centre, commencing at 7.30 p.m.  Members of the public are welcome to attend and can ask questions and express their views about the proposal.  A planning application has yet to be submitted and will be considered by the Parish Council when the consultation period commences.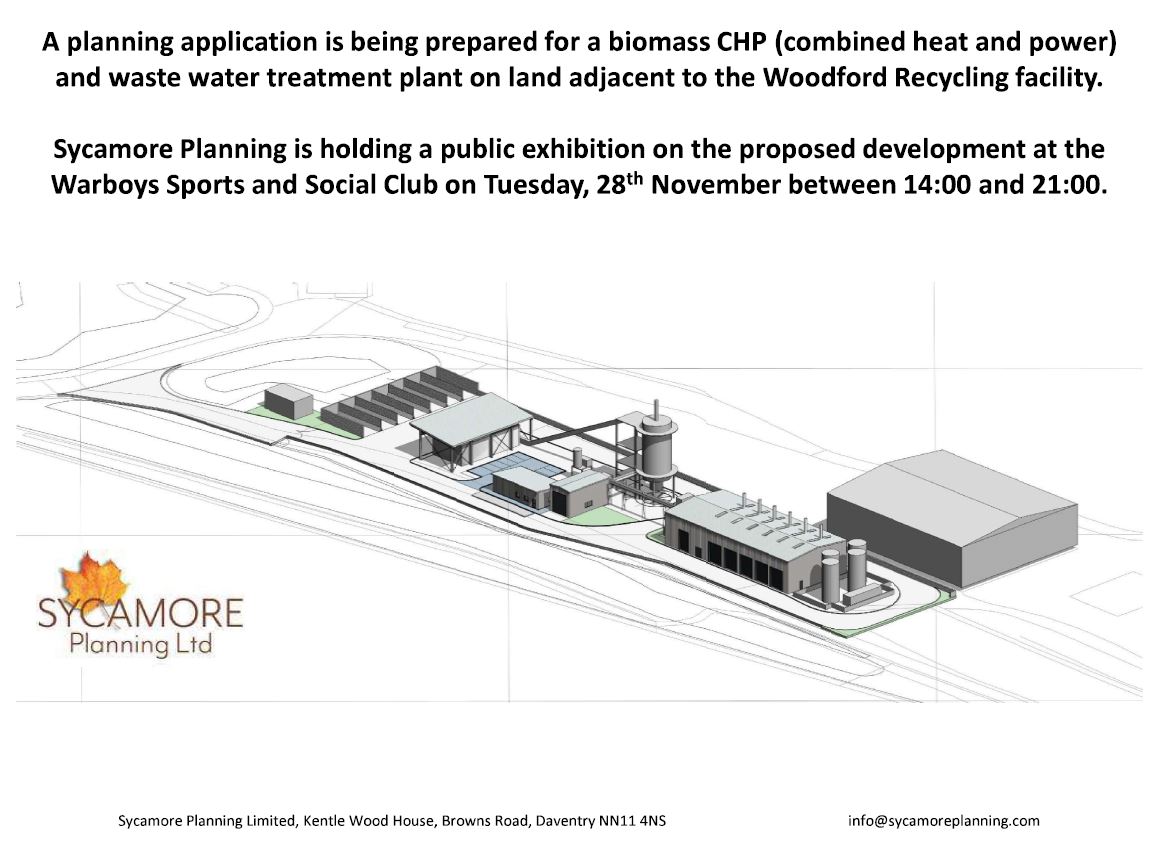 Warboys Parish Council will be consulted when a planning application is submitted.  The meeting to consider the application will be open to the public and advertised in advance.  The Parish Council is a consultee and a decision whether to grant permission will rest with Cambridgeshire County Council as the minerals and waste planning authority.